We offer services focusing on educating and providing emotional, mental, and financial support to the community in need, through a one-stop community center.
Our Goals
Our goal is to be a pillar in the community, where we will offer a one-stop resource center for the grieved and bereaved. The resource center will adapt to the ever-changing culture surrounding grief and bereavement. We will implement this through community surveys that measure and monitor feedback on our processes. Traditional and Faith-based Grief Counseling is available (non-denominational). We also consult with businesses, churches, schools, and other community organizations regarding grief resources.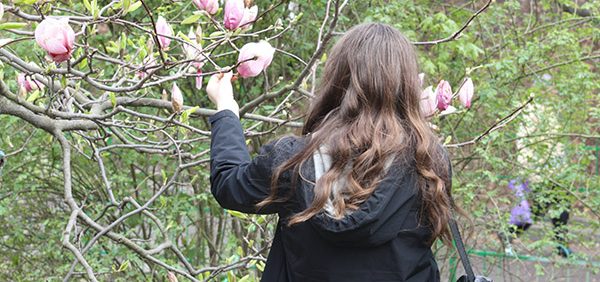 Make A Difference Today
Our Team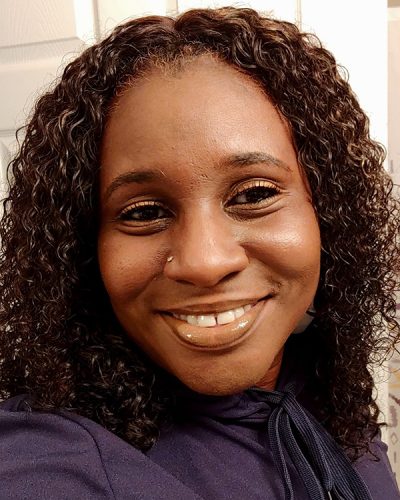 Sylvia Grant MSW, BSW, GC-C
President and Treasurer
VOSB (Veteran Owned Small Business)
BSW from Benedict College; MSW from Clark Atlanta University, Whitney M. Young Jr. School of Social Work; Graduate Certificate in Mental Health and Wellness with an Emphasis in Grief and Bereavement Counseling; Graduate Certificate in Thanatology. Certified by The American Academy of Grief Counseling, an affiliate of the American Institute of Health Care Professionals, Inc.
The founder of Grief & Bereavement Resource Center, Sylvia Grant, wears many hats: United States Army veteran, certified grief and bereavement counselor, social worker and a non-profit business owner. In 2018, her nephew, Terrell Devon Grant passed away from leukemia, leading Grant to understand the importance of properly processing grief, coming together to support each other through the grieving process and providing educational resources available in the community. Her life experience and passion to provide a one-stop resource center for those experiencing grief can thrive and be supported drives the very mission of our foundation.
Sophia Grant
Secretary
I'm single a mom of three children. I have a certification as a Medical Assistant and am currently employed with the Lexington Two School District. I work with Special Education. I also am a Lead Program Director for the Boys and Girls Club in Columbia, South Carolina. I am currently working to publish my first book about the passing of my oldest son, Terrell Devon Grant. Being a part of my sister's board means a lot to me because of my personal experience with the grief of my beloved son. Experiencing grief and having to navigate the emotions felt with the loss of my son, accepting this loss, and continuing my life while caring for my other children have been challenging. I want to share my experiences with others that's dealing with loss and let them know we're not by ourselves.
Kendra Grant
Assistant Treasurer
Bachelor's Degree in Business Administration
I am currently a Deputy Sheriff in the state of Charlotte, NC. I have been in law enforcement for a total of 21 years: 9 years at the South Carolina Department of Corrections and 12 years at the Mecklenburg County Sheriff's Office. In both areas, I have been responsible for the safety and security of inmates, staff, and the public by conducting transportation, training, supervisor roles, and working with individuals in behavioral health care. In my current position, although I am on the field enforcing traffic laws, warrants, child custody, and domestic violence; my greatest reward is the opportunity to educate the public and bring awareness to the law.
Virginia Thomas, LGSW
Board Member
Bachelor of Arts in Criminal Justice from John Jay College of Criminal Justice of New York, NY, and Master of Social Work from Howard University of Washington, DC
A Licensed Graduate Social Worker from the state of Washington, DC. My experiences in macro work in community outreach, micro work in individual/group counseling, and mental health support primarily to children, women, and the Lesbian, Gay, Bisexual, Transgender, and Questioning (LGBTQ) communities. Her resilient clients have previous histories of battling challenges such as sexual trauma, substance abuse, and criminal justice matters. Due to my passion and advocacy for clients who are survivors of sexual trauma, I volunteer with various groups and community organizations in Tampa, Florida. As an Army Veteran, I am honored to be a part of the Grief & Bereavement Resource Center, Incorporated, which is committed to this essential resource for those in South Carolina and those in the virtual community experiencing grief, loss, or loss of self-worth. Dignity impacts a person's ability to grieve or fail to grieve after the incident has occurred or is ongoing.
Ingra Kemp, MSW
Board Member
I attended Morris Brown College where I obtained a Bachelor of Science degree in Psychology in 2003, followed by my love for advocacy in the community, I obtained a Master's degree in Social Work from the Whitney M. Young Jr. School of Social Work at Clark Atlanta University with a specialty in Mental Health in 2007. 
A Master's level Social Worker with specialties in Medical Social Work, Geriatrics, Long-Term Care, and Case Management. I have over 20 years of experience as a Social Worker. I worked as a Director of Social Services from 2007 until 2013 in a Long-Term Care facility where I received experience in advocating, providing, and referring the following services: Psychosocial Assessments, Hospice, Discharge Planning to include medical aftercare needs, Patient rights, and Community Resources. I also educated consumers/family members on End-of-Life transition including providing resources on the stages of grief and community resources. I currently work with non-profit organizations to provide Long Term Care solutions for individuals at home which allows them to receive needed medical care with the ability to thrive. I enjoy being an entrepreneur as a Beauty Master and Artist who provides Make-Up and Permanent Make-Up services to customers. My interest is giving back to the community by providing year-round reduction of cost for beauty services to ALL DOMESTIC WORKERS. Ingra also provides free Make-Up services to deserving Domestic Workers annually. I bring over a decade of Healthcare Leadership, Community Advocacy, and Community Resources to the Greif and Bereavement Resource Center, Inc.
Pamela Finkley
Board Member
M.A. from American Military University, a B.S. in Computer Software from Limestone College, and an A.A. from Midlands Technical College
I have served honorably in the United States military for over thirty years, coaching and mentoring Soldiers from all over the USA as well as abroad and also being an active participant in planning and helping to fund events to build esprit de corps. She currently lives in Valencia, CA, a suburb of Los Angeles, and is an active member in my community providing outreach to those in need through the Women of Berean ministry as well as serving as Advisor for a non-profit, Emma's Diaper Boutique, in Columbia, SC. I am proud to be a part of the Grief & Bereavement Resource Center, Inc. to help show my love for humanity, and bouts of having to navigate the loss of loved ones made me willing to serve to advance Sylvia's mission of changing lives. I believe this unique organization is changing lives by being a pillar in the community and in the virtual world.
Terry Cade
Board Member
I have over 30 years of increasingly responsible management, leadership development, and instructional experience in healthcare management, sales, recruiting, and recruiting management. My professional experience focuses on documentation and demonstration of excellence in a hospital setting and recruiting environment. Moreover, I have significant experience in the creation and implementation of effective training. Also, evaluating progress and improving individual, group, and organizational performance